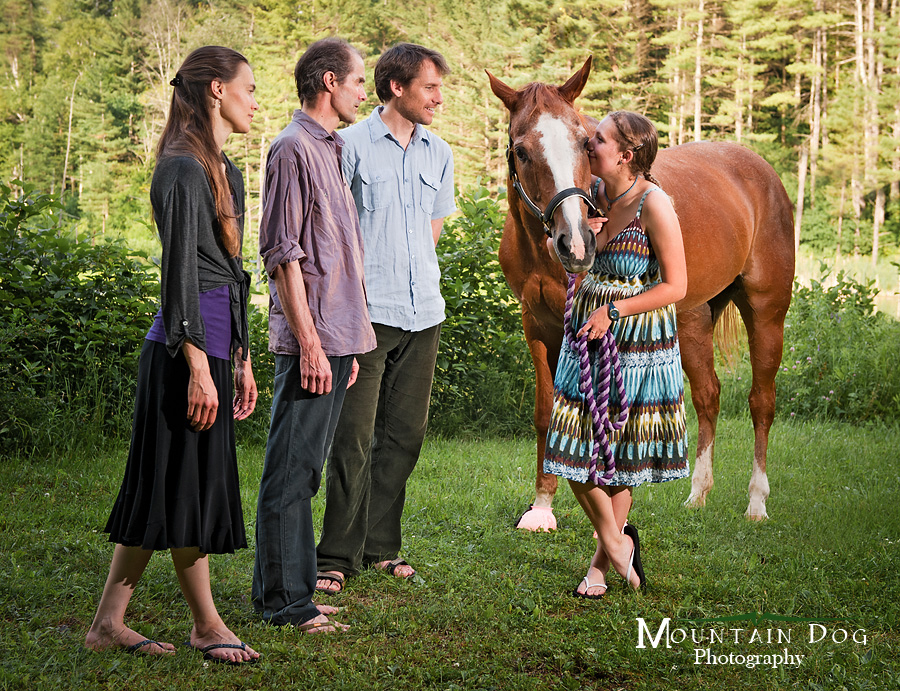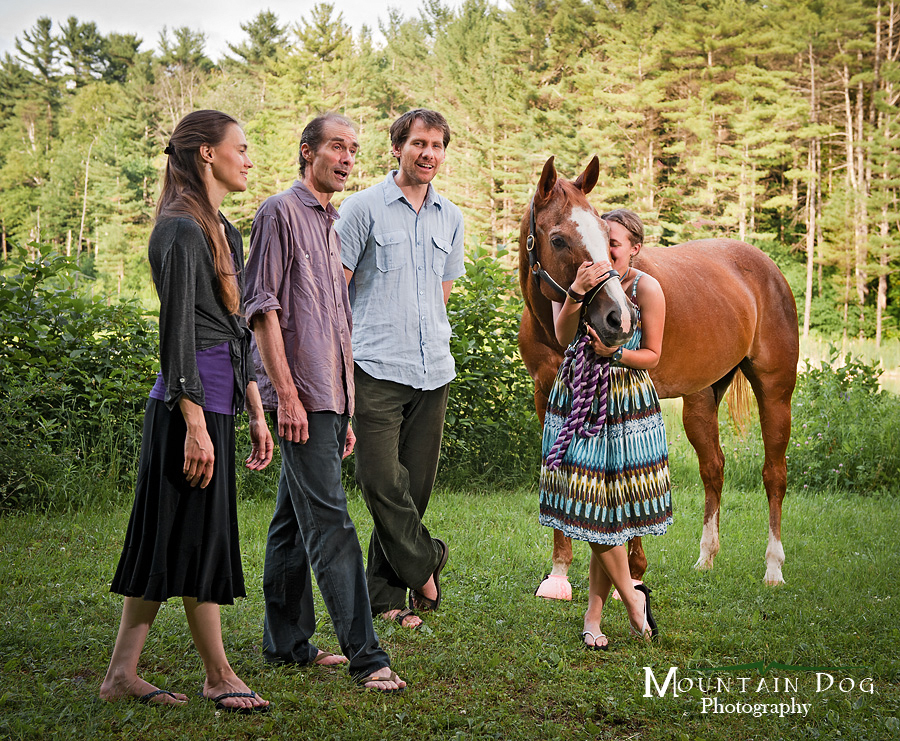 I rent my studio from a great family and their daughter, Amanda is in front of my lens more than any other person at this point. She's horse crazy, of course, a talented musician, and one of the best humans I know.
She immediately knew what she wanted to do for a community-related project for school: host a benefit house concert with one of her favorite bands, Crowfoot. The proceeds will benefit adolescent IBS treatment and research, a cause close to her heart. The band was immediately on board and yesterday was the big day! Friends, family, and neighbors all gathered for a fun afternoon of music, laughter, and delicious food.
After the music we had a few minutes to grab some portraits of Jaige, Adam, and Nicholas serenading Amanda and Scarlett. After the chaos died down Amanda kept repeating "Did that really happen?! Was Crowfoot at my house? Did they really just sing to Scarlett and I?!" I love the portraits above because Amanda was so excited, overwhelmed with joy, and a little shy all at the same time. If you love good folk music, check Crowfoot out. They're music is amazing and they're wonderful people.