If Marco's story doesn't tug at your heartstrings, I don't know what will. He was hit by a car in February and picked up by the woman who hit him. He suffered massive spinal injuries and had been brought to Sequist Animal Hospital while animal control attempted to find his owners. After 36 hours and no leads, vet tech Jen Wagner decided to bring him home and make him comfortable. The pit bull pup was paralyzed in his hind end and required round the clock care at first.
Jen started to share his story and not long after his ordeal began a kind individual purchased a custom wheelchair for him from Eddie's Wheels. He took to his new mode of transportation within minutes. Naturally outgoing, Marco doesn't seem to mind the extra attention he gets from strangers. But despite all the attention and media coverage, Marco still needs a permanent home. He is fully vetted for the year and comes with his wheels and orthopedic beds. He does have some special needs, like regular potty breaks every four hours during the day and physical therapy, but other than that he is a regular ol' dog. As the portraits below show, nothing really slows him down.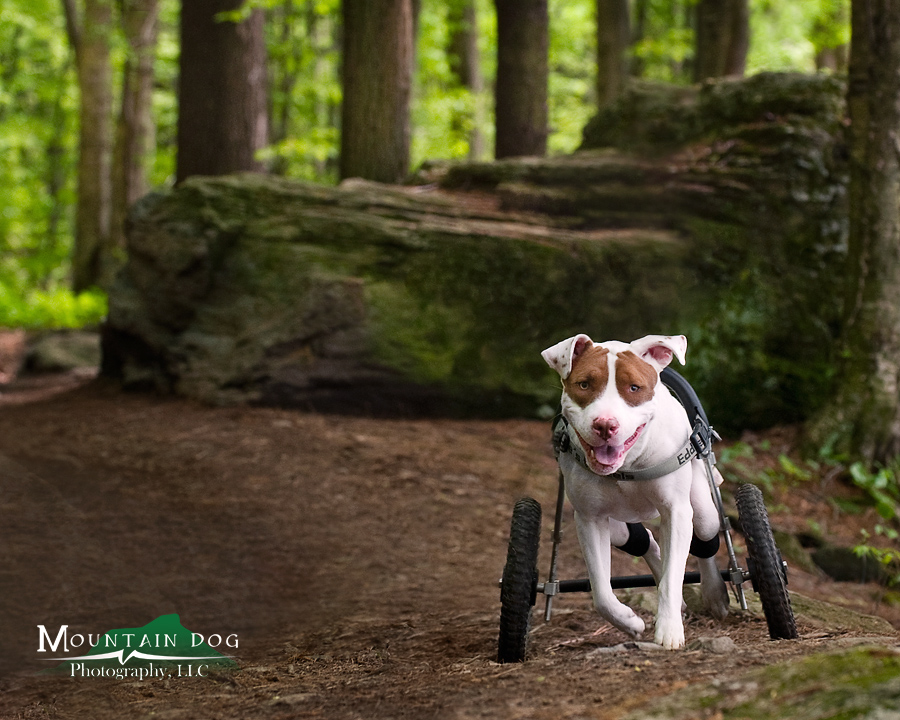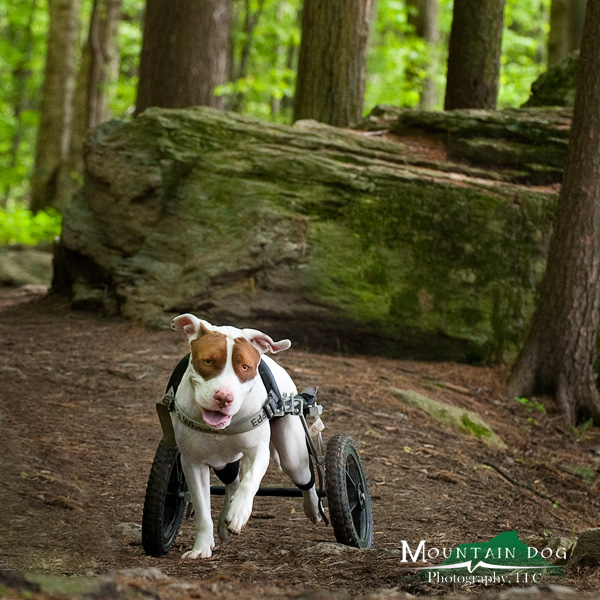 UPDATE!! Marco has found his forever home! He is lovin' life with his two new greyhound pals in Massachusetts!
Please pass Marco's story on to as many dog loving friends and family as you can.  Meeting him was an honor for me and not just because of the inspirational nature of his ordeal. Marco is a loyal friend, a hiking buddy, a fishing buddy, a cuddle bug, a potential therapy dog, and so much more. He is someone's soul mate.
Check out his Facebook page at The Magic of "Marco" and his news clip.  He's one well loved dude, for sure.
Peace and Wheelies,
~Kelly